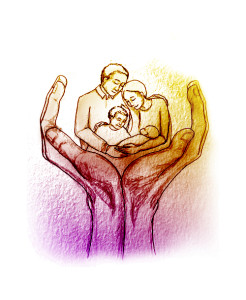 An international Catholic organization dedicated to peace, and to the prevention of violence and abuse in Catholic families.
How Can We Help to End Violence in Catholic Families? A Guide for Clergy, Religious and Laity – a 100-page illustrated booklet by Dr. Christauria Welland, with Imprimatur from the Diocese of San Diego, CA, USA, on violence in Catholic families, how to respond to and prevent violence, and how to educate Catholic youth and couples for peace.
Preface by Bishop Jean Laffitte, former Secretary, Pontifical Council for the Family
© 2015 Dr. Christauria Welland
Second edition with quotations from Amoris Laetitia by Pope Francis coming in 2018
Para la versión en español, segunda edición 2017,  favor de desplazarse hacia abajo.
There are 9 versions of the booklet, in 6 languages at present.
The Korean version will be published in late 2018, by Catholic Publishing House, Seoul, Korea.
Download your copy free of charge here and share with others
North America/Europe/etc.:
How to end violence in Catholic families N America etc
Art © 2015 by C. Clark
India: How can we help to end violence Indian edition English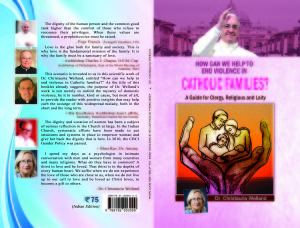 Africa: How can we help to end violence African edition English
Art © 2015 by Lilian Nakato
ESPAÑOL:
 Poner fin a la violencia 2017 segunda edicion final 
Poner fin a la violencia_Portada 2017
Creación artística cortesía © 2015 de C. Clark
Portada © 2015: Mauricio Montes Castro
Français (2 versions)
Europe: Que faire pour mettre fin a la violence
Mettre fin a la violence couverture
Art © 2015 by C. Clark
Afrique: Que faire por mettre fin a la violence – edition francaise Afrique
Art © 2015 by Lilian Nakato
Português: Poner fin a la violencia_portugués_2015
Pagina de rosto eliminar a violencia portugues
Arte © 2015: C. Clark
Pagina de rosto © 2015: Mauricio Montes Castro
Tagalog: KARAHASAN SA MGA PAMILYANG KATOLIKO Tagalog
Art © 2015 by C. Clark
Cover © 2015 by Mauricio Montes Castro
Tamil: How can we help to end violence Tamil edition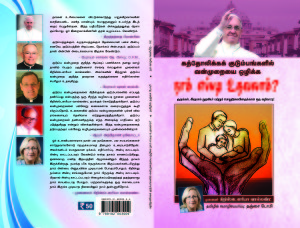 Order printed booklets
Arrange trainings from Pax in Familia for your diocese, parish, catechesis or ministry
Donate for future printing costs
CONTACT:
Pax in Familia
Dr. Christauria Welland, at drchristauriawelland@gmail.com
Tel. in U.S.A. 1-858-922-8555